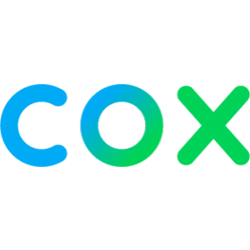 CALL CENTER COLLECTIONS SPECIALIST - Work from home (Bilingual also available)
Remote/Telecommute
Paid holidays, Paid vacation, Telecommuting, 401K / Retirement plan, Vision Insurance, Dental Insurance, Life Insurance, Health Insurance
At Cox, we connect people to the things they love. Now we'd like to connect with you. Cox Communications is looking for sharp talent to join our team and be the voice of our brand.
As a full-time Collections Specialist – Work From Home, you will play a pivotal role in the continued stability and growth of our organization, by serving as a front-line representative of the Cox brand, in a call center environment. In this role you will:

• Promote customer retention and reduce bad debt by collecting monies via telephone from delinquent active and former customers and non-pay disconnected accounts across all residential product lines while remaining in accordance with State and Federal privacy and collection laws, in a call center environment. • Ensure all delinquent accounts within assigned area are either collected or resolved in accordance with defined system policy in order to maximize system financial performance and effectively minimize write off of Accounts Receivables and equipment, in a call center environment.
• Live the Cox Values, by demonstrating an approach towards people and work that is consistent with the overall values of the company.
Unleash your potential with Cox Communications as a Collections Specialist today.

The Cox Communications Difference
Cox Communications is more than just a place to work. We strive to create an environment that nurtures personal development and the opportunity to build on your talents.

Our employees are our most important resource. To demonstrate the value we place in our employees, Cox offers competitive salaries, an excellent benefits package (healthcare and 401k) and a best-in-class working environment.

We are committed to having a diverse workforce that reflects the communities we serve. We embrace and foster an environment that builds on the unique talents that come from a variety of people and perspectives.

Keep reading to learn more about the role and to apply to join the Cox Communications team today!

If you're looking for a good company and want to work from home, this could be the job for you. Please note that the work from home structure may change to an office based structure depending on the needs of the business. As part of a customer loyalty driven team, highly motivated individuals will earn an hourly rate of $15.00. The target commission is $1,000 a month. There is potential to earn up to and beyond $60,000 as a high performer. Higher performers are eligible for accelerated pay up to two and a half times their monthly incentive.

At Cox, we offer:
• Competitive wages with potential for additional financial incentives for motivated team members!
• Potential work from home opportunities after 9 months of employment and satisfactory performance
• Discounted Cox services available
• Medical, Dental, and Vision Benefits first day!
• Casual, yet energetic and engaging work environment
• Retirement Benefits including 401(K) matching
• Work-life balance, including generous time off policies: Up to 22 days of Paid Time Off during first year, plus 7 Paid Holidays
• Tuition Assistance provided
• High degree of commitment to our communities including volunteer opportunities
• Career Advancement Opportunities across the Cox family of companies
• Unleash your potential with Cox Communications as a Customer Retention Representative, where you will be enhancing the lives of our customers and your career. Apply today!

Primary Responsibilities and Essential Functions

• Answers incoming and makes outgoing phone calls to customers and provides a quality, responsive, and positive customer contact with the intent to retain the customer and correct the past due situation. • Requests account information, accesses customer record databases or other electronic tools and information delivered to the desktop, and authenticates customer by requesting PIN or other identifying information.
• Analyzes customer account status and history and performs necessary calculations to determine appropriate actions and payment plans.
• Negotiates with customers to agree upon arrangements for payment, extends disconnect dates when required and processes payments by telephone (credit card, checks, etc.)
• Screens, identifies and participates in investigations of telephone fraud and responds to inquiries of rate, services and possible fraud.
• Transfers appropriate fraud, high toll and bankruptcy cases and escalations to the appropriate person/workgroup inside or outside of the Collections department.
• Resolves collections-related customer issues to maintain customer loyalty and minimize product churn.
• Safeguards company assets, customer's privacy and other proprietary information.
• Maintains compliance with legal and regulatory requirements.
• Documents call results, including the disposition of calls, customer payments agreements, payment plans and other results in the Cox billing system (ICOMS).
• Processes equipment retrieval requests, stolen and fire damaged equipment reports to minimize financial losses.
• Other duties as assigned.
High school graduate, GED, or equivalent work experience
• 6 months experience working in a direct customer contact position
• 6 months experience using a computer in a work or non-work setting
• 1 or more years successful experience in a call center customer service, telephone sales or credit and/or collections environment
• Knowledge of ICOMS billing system, or equivalent in another environment.
• Telecommunications or utility experience
• You must live in the greater Phoenix, AZ area
• Live in an area of Phoenix, AZ where Cox Communication services are available
• You must have high-speed internet connection available in your home
• Bilingual (Spanish/English) strongly preferred
7150581